Adventure Horse Trekking NZ Ltd. Horse Hire Cavalcade Package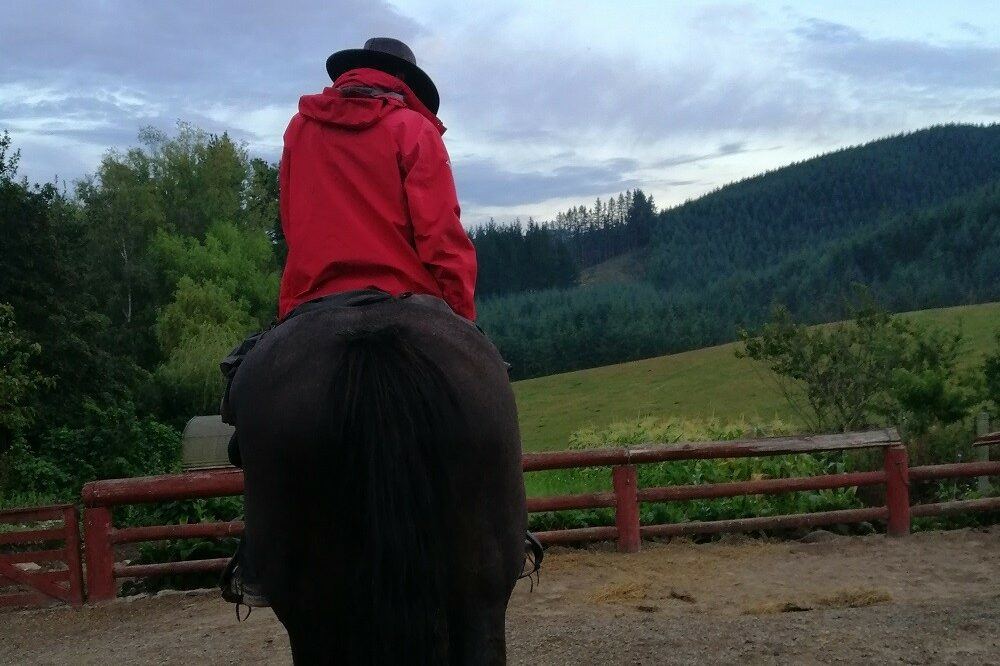 Cost per rider NZ 3,100.00
BOOKING LINK 
Horse hire only
Cavalcade and hoedown need to be booked direct with The Goldfields Heritage Trust
Do your dreams today
Have you dreamed of riding in the "Goldfields Heritage Trust" Cavalcade?
Is the thought of transporting your horse to the south island preventing you?
Do you struggle to get your horse fit for the event?
Over the years we have received a great deal of requests to hire our horses out, so that people can ride in the cavalcade.
two years ago we decided to try it out and the Ladies who rode with us had such a wonderful time, we have decided to do it again this season.
So if this is indeed your dream, ride into our web site and book on in.
Our beautiful adventure horses are ready to hire for the Mick O'Callaghan trail
Important Information 2 Note
This is a completely different experience than our boutique horseback adventures
Well tell me what is the difference?
Adventure Horse Trekking NZ Ltd.
keep our rider numbers low, giving a very personal boutique experience. On our trails, we saddle and tack your horses, cater for all riding abilities, source historic accommodation that tells the stories of the trails, have negotiated exclusive access rights to private land and provide farm fresh food that gives you a welcome hug when you arrive home each evening
Goldfields Cavalcade Trust
In contrast has;
Large groups of riders, 80 on this specific trail
Mick O'Callaghan is the trail boss (not John) you will therefore, be riding under his guidance.
Long riding days 6> 8 hours "solid riding"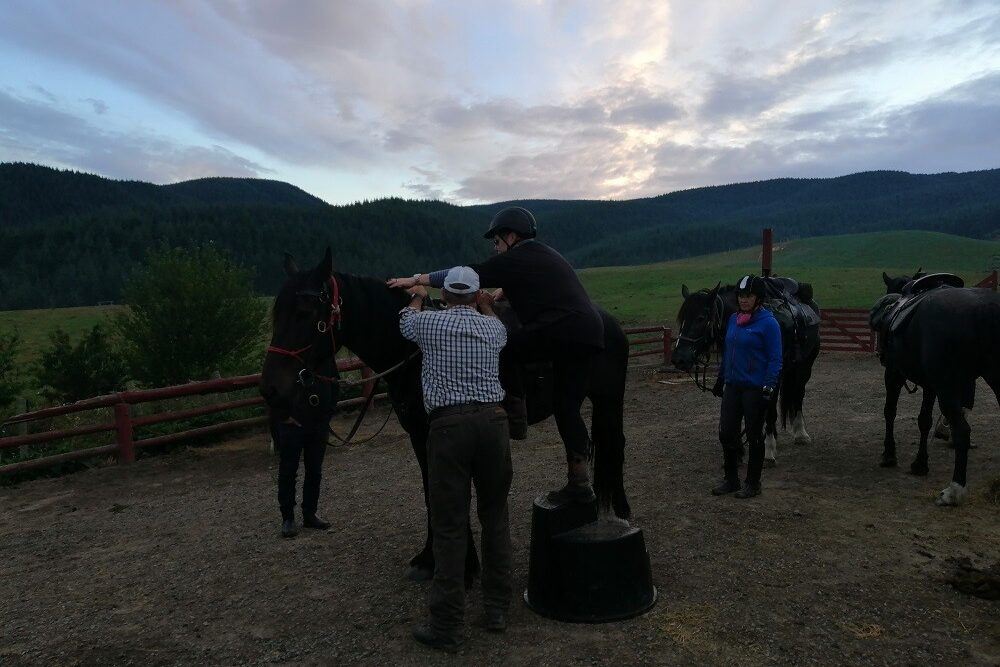 You will need a good level of fitness as we have been informed that you will be riding for 6 >8 hours per day, described as good solid days on the Cavalcade web site.
We will be able to assist you in mounting and dismounting to some degree.
We will be saddling and unsaddling your horse, we would also welcome your participation.
Horse Hire Includes
TRAIL TAXI 
As you are aware, at AHT NZ our horses are our whanau "family." We therefore want to ensure that you and the horse you hire have a wonderful bond before you begin your Cavalcade experience.
Riding in our Group
Adventure Horse Trekking NZ Ltd. will be providing our own wranglers and back up crew for this trail.
As our horses are part of a natural herd in their home and working environments, we will be riding in a small group inside Mick O'Callaghan's trail. This is to ensure the health of our horses and riders.
Adventure Horse Trekking NZ Ltd wranglers are authorized to make changes to horses allocated, equipment utilized on each horse, the pace of the trail.
Our horses will have their own enclosed paddocks every evening to ensure their safety.
This has worked really well in the past
Where will you stay at the end of the day?
You will need to be prepared to pitch in and assist erecting and dismantling tents/ camp cots and packing up camp each morning.
What are you signing up for?
Your hire includes
Transportation from Queenstown airport to the beginning of Cavalcade Sunday 25th February 2024 (T & C's apply) times to suit group pickup
An adventure horse to suit you're riding ability
2 experienced adventure wranglers that will saddle and supervise the horses and our smaller groups movements each day
Back up driver with 10 horse float available to sleep in and tents (with camp cots)  
Shoeing of the horses
Horse and gear transportation
Saddle and all horse tack
Saddle bags/ lunchbox
Helmets can be supplied
Approx.2 hour exploratory ride on the 25th March 2024 to ensure you and your horse are comfortable (weather permitting)
Tents 2 & 3 person (shared)  or sleeping in the large horse truck with camp stretchers
Camp stretchers or sleeping mats if you prefer
Camp Shower
Note: Sleeping bags & liner can be hired $20 p/week with pillows and pillowcases
Heading home with a happy heart
Transportation to Queenstown at end of Cavalcade and Hoedown evening from Waikaia (T & C's apply) times to suit group pickup 3rd March 2024(the morning after the Hoedown)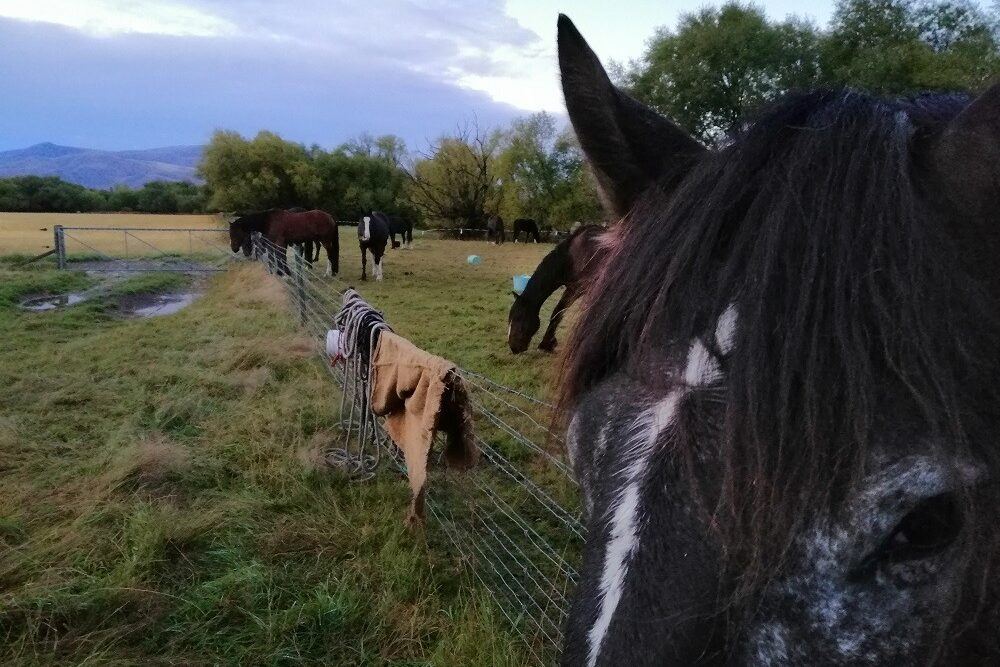 What will it cost ?
Everything you need to achieve your dream
Individual Costs
Total Cost
Cost of Adventure Horse Trekking NZ horse hire cavalcade package
NZ 3,100.00 p/rider
Cavalcade Mick O'Callaghan's Trail
NZ 830 p/rider (2023 price)
NZ 795 p/backup person(2023 price)
Hoedown Evening enquiries Phone: (03) 445-0111
Moving of vehicle if you are driving to the Cavalcade Phone: (03) 445-0111
You can add up your costs in the table below to see if it suits your budget
Staged payment scheme
We have a 10 easy payment scheme available for this package to access this please book on line and
email: adventurehorsetrekkingnz@farmside.co.nz
Angie will sort your payment schedule out