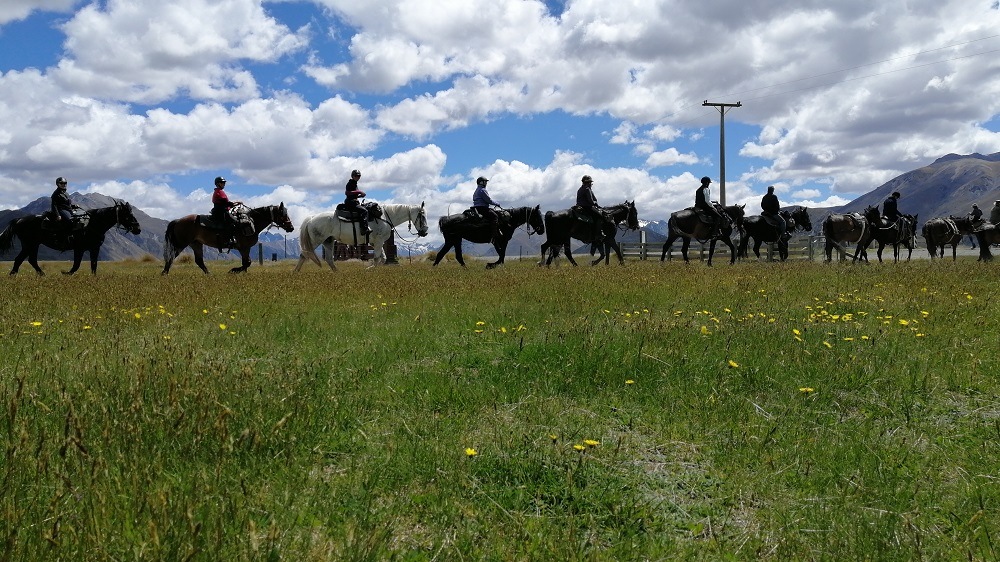 Inspirational Horseback Riders
A Kat on the Trail
Do you have people that you look at and think, "Sis, you are such an inspiration"?
We meet so many inspirational people on trails each season, it is heart-warming to see. Let me tell you about one such Wahine Toa, Katherine.
Best friends touch your hearts
Betty Anne and Tina first brought Kathrine to us a few seasons ago and what an amazing Wahine she is.
Years before Kat had decided to go for a ride on her daughters' horse at her home. They had an accident and the horse landed on top of Kat. She was seriously injured and took quite some time to recover in hospital from the injuries she had sustained.
Although her physical body had healed
her friends knew that she needed to regain her confidence around horses and so they brought her to
The Birchwood Station Boutique Trail is perfect for novices and those seeking to regain confidence around horses. Kat and I had already chatted on the phone about her history and as a team we were prepared to embrace and support her on this amazing journey to regain her confidence.
I can remember standing with my arms around Kat, both of us crying as she waited to mount her adventure teammate Wishbone. With her friends riding by her side and our team of horses and humans wrapping so much aroha "love" around Kat she absolutely rocked it!
When she returned after her first days ride she was glowing with happiness. This time we shed tears of joy as she dismounted and we headed to the homestead to celebrate her accomplishment.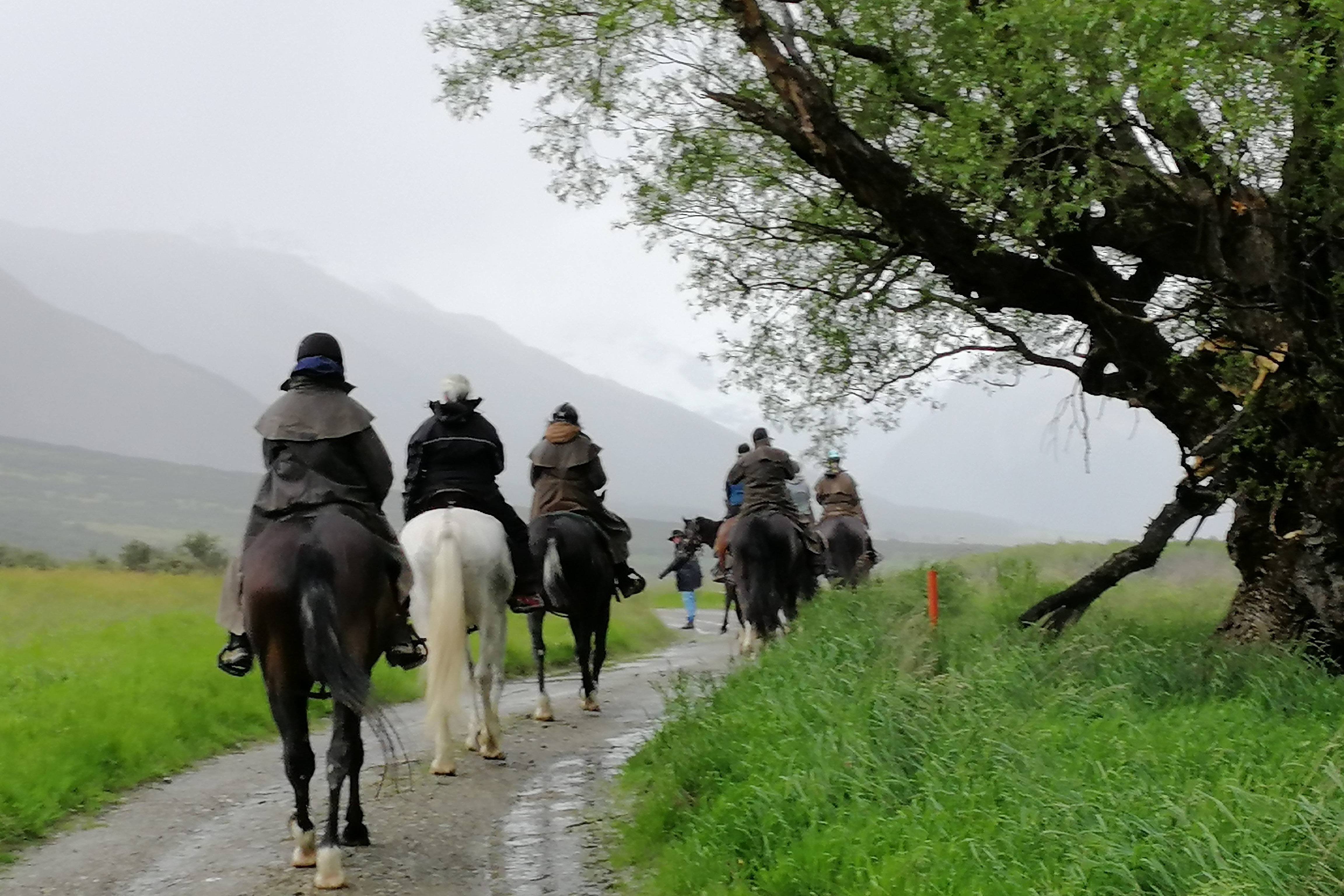 If you are going to bow your head, let it be to a lofty mountain

Old Maori Proverb
Fast forward a couple of years
Kat, Betty Anne, Tina and the gang returned for Betty- Annes' birthday celebrations on the Musterer's Mountain Pack Trail.
This trail rides the high mountain peaks of the Southern Alps following historic pack trails from Maori hunting parties, gold miners and pioneers.
It is a stunningly beautiful challenging trail that our global horseback riders have compared to riding Mongolia, Patagonia, or the Colorado Mountains.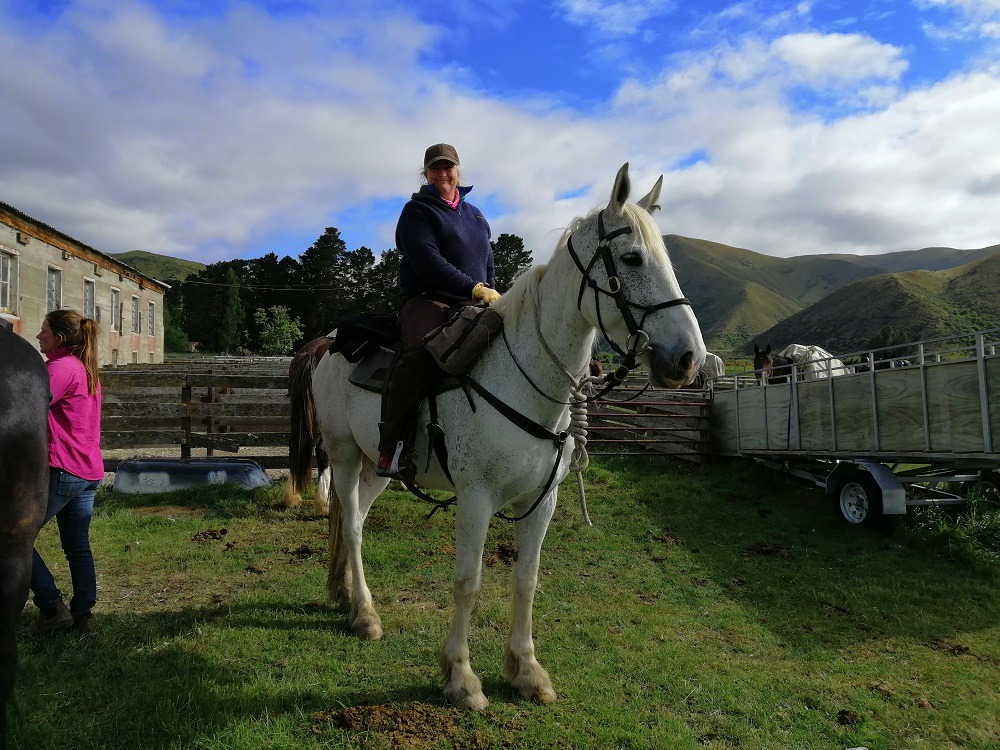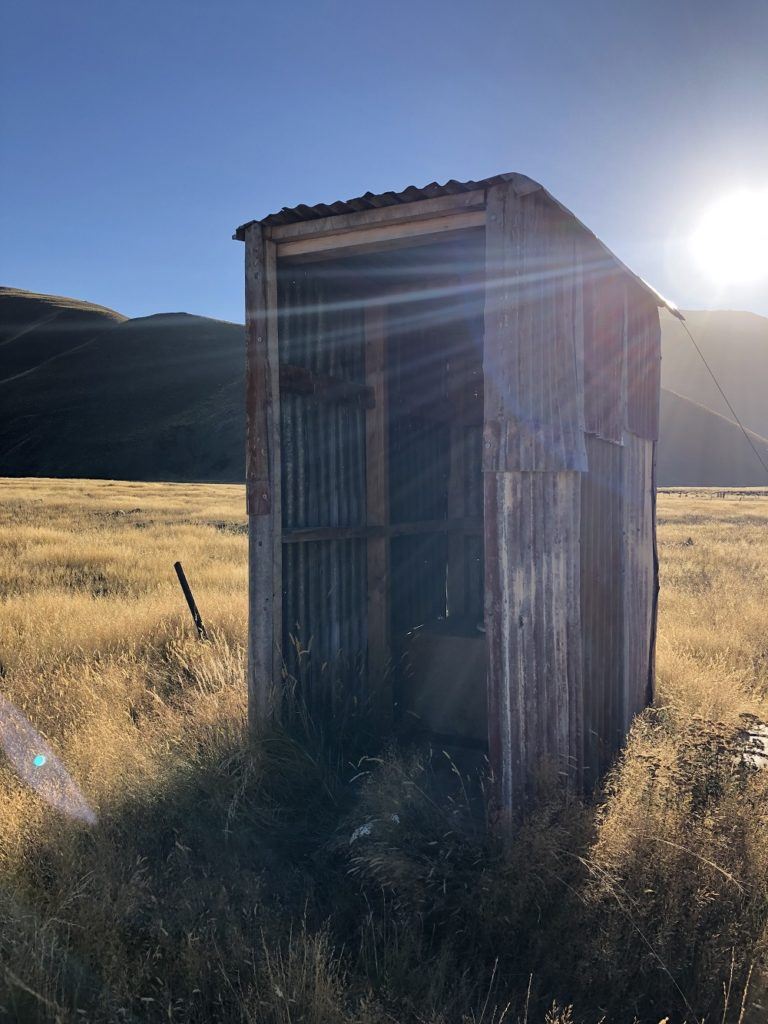 An earth shaking lunch

The riders stopped for lunch and as the first of them headed into the log drop toilet it seems that some kind person had left a bottle of Chanel perfume to sweeten the air. The chatter spread throughout the group and Kat could not resist a visit to the log drop.
For those of you who have not been to a long drop toilet, they are generally, small buildings just big enough for the toilet and door to open into it. In the mountains they have restraining wires to hold them down in the high winds.
Flaxon the pack horse was busily munching the grass around the building as Kat entered the toilet. Michelle was standing waiting her turn as Kat closed the door, dropped her pants and sat down.
She had just picked up the bottle of Chanel when the whole building shook from side to side. Looking through the crack in the door she could see Michelle on the ground but was powerless do help as her troosers where around her ankles and the door was clasped shut.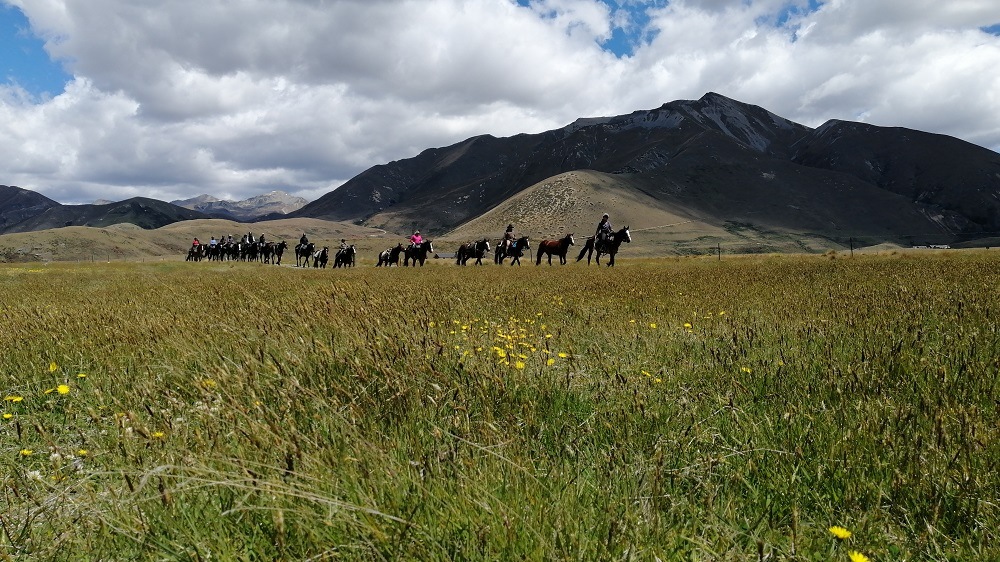 She shouted, "is there an earthquake"?
It seems that Flaxon the pack horse had knocked Michelle over as she had brought her head up under the wire restraint. Flaxon, pulled her head up, the wire snapped and wound around the toilet locking Kat in the loo. You wouldn't read about it! Or would you hehehe
They could not wait to tell me the story when they rode down off the mountain, tears of laughter ran down Kats' face and she could hardly get the words out between giggles. I can't help thinking how brave Kat has been to face her fears and ride right through them changing tears of fears into tears of laughter.
Share in Kats triumph
Musterers' Mountain Pack Trail on this link, as they ride off the mountain Kat is shouting, "EPIC" and giggling.
It is such an honor to share these incredible journeys with our customers.
Fun Facts about our herd
---
Our beautiful herd of Adventure Horses
Did you know that our amazing adventure horses are purpose bred for the environment in which they work?
They live and work in their own herd environment strongly supported by one another.
In the winter months when they have no trails to work on they live wild and free on the back blocks of our farm.
Surrounded by beautiful rolling hills and snow capped mountains.
As the humans in the herd we are so honored to work beside them creating peoples dreams.