Horseback riders and non riders alike can share this wonderful trail.
Team up with an adventure horse and explore tussock laden valleys, meander along a braided river and deep into the heart of the mountains, summit a mountain on horseback.
When you team up with an adventure horse, all your dreams are possible
Do something new and amaze yourself at just what you can achieve when you step out of your comfort zone.
Cost Per Rider NZ 2,555.00
Trail Details
3 Days / 3 Nights spread over 4 days
Riders and non Riders can share this trail
Pick up from Queenstown before 8am
Upcoming Dates
8 – 11 November 2023 – Fully Booked "Thank You"
3 – 6 December 2023 – 2 saddles available due to tyre kickers "Spring Flowers"
18 – 21 December 2023 – 8 saddles available "Stunning Spring Flowers"
18 – 21 January 2024 – 7 saddles available "Summer blooms"
29 – 1 April 2024 – 10 saddles available "Easter Weekend"
25 – 28 April 2024 – 10 saddles available "Anzac Weekend"
Trail Taxi Team, today is an early start, riders will need to be in Queenstown the night before our trail begins as the driver will be picking up between 7 am and 8 am.
TRAIL TAXI 
A
A heart full of horse and memories filled with mountain moments
Arriving at the homestead, your horses are saddled waiting for your horseback holiday to begin.
Today, once you are settled into the saddle, we will be riding deep into the heart of a tussock laden valley towards a stunning tarn filled with trout. Lunching at a historic musterer's hut we enjoy time in the mountains and the raw beauty of the high country landscape.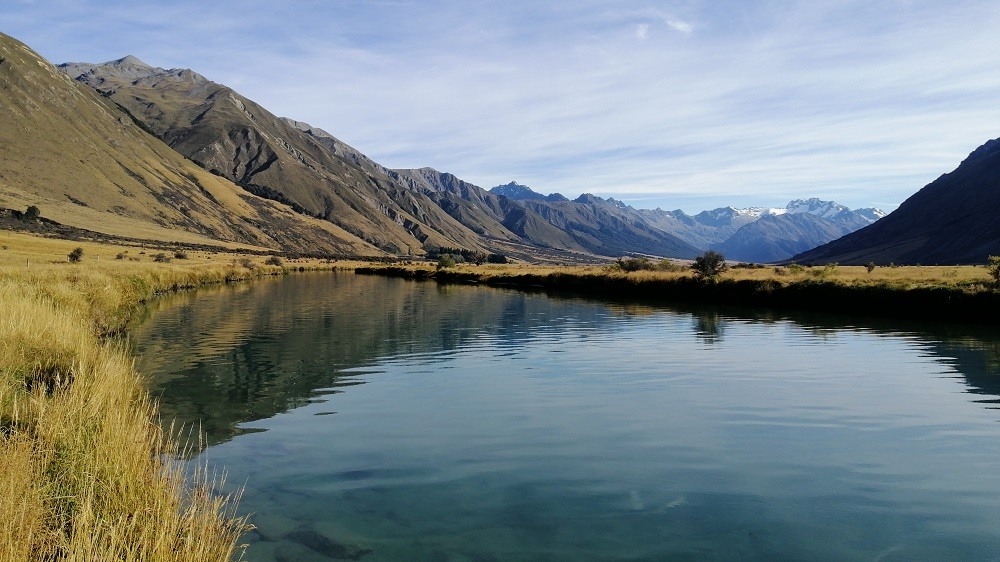 Riding a River climbing a gorge
The Ahuriri river is a braided glacial river forged at the base of the mountains from snow melt. It is crystal clear and changes colours like a chameleon in every range of blue that you can consider.
Riding deep into the heart of the snow capped mountains we stop for lunch at a beautiful gorge. Leaving the horses at the bottom and climbing to discover the most incredible views.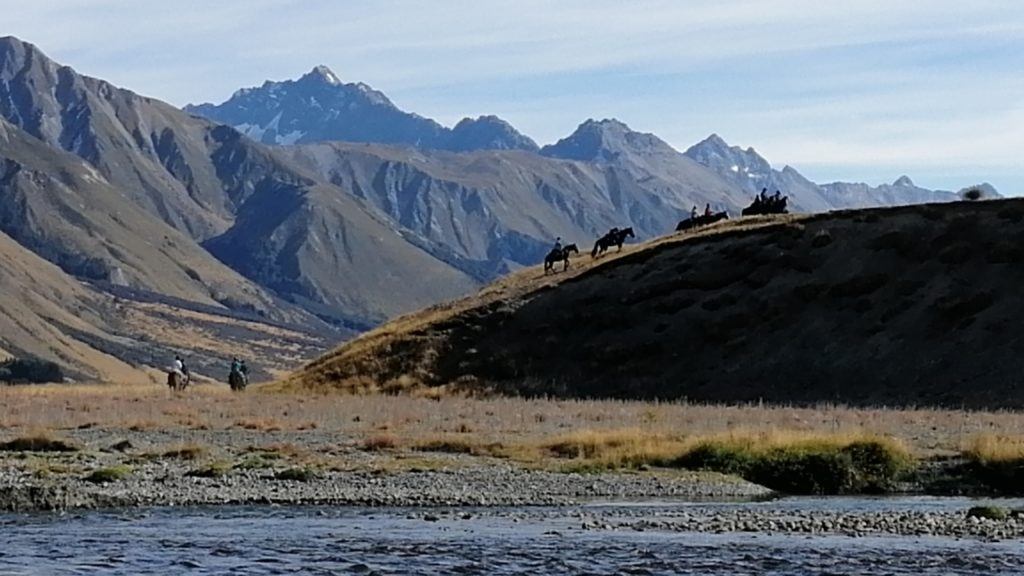 Summit that Mountain on horseback
Today we gather our horses pack our lunches and head high into the mountain peaks looking down on the valleys that we have ridden the previous days riding.
Stunning views of snow capped mountains leave us all feeling on top of the world.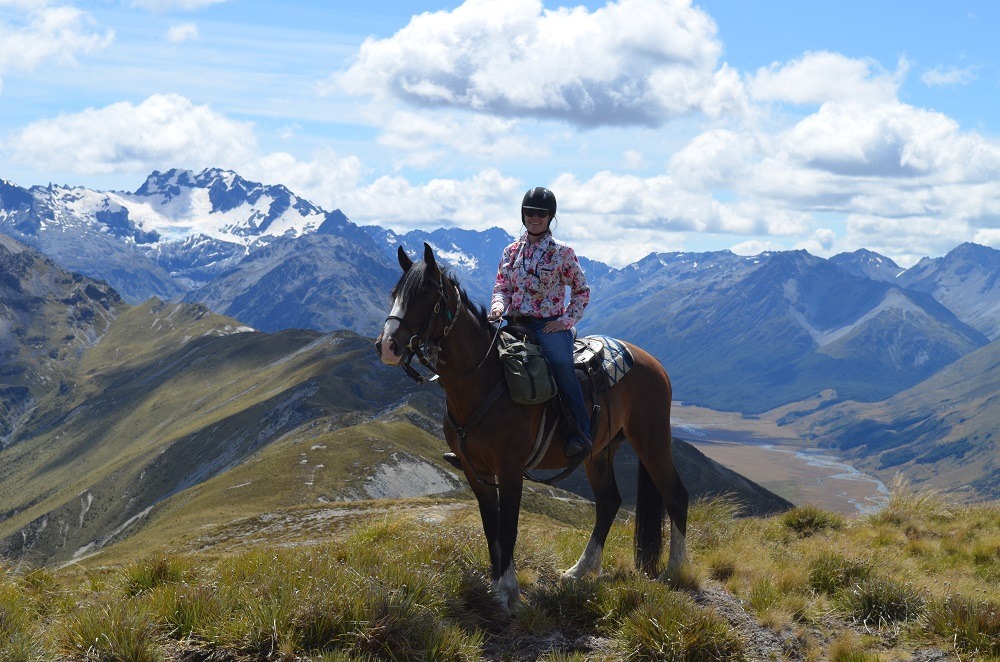 Hold the Memories of the Mountains in your heart
Today we say goodbye to our beautiful horses and the breathtaking Ahuriri Valley but we will always and ever hold the memories of the mountains in our hearts.
Our wonderful trail taxi team will have you back in Queenstown by 1:30pm