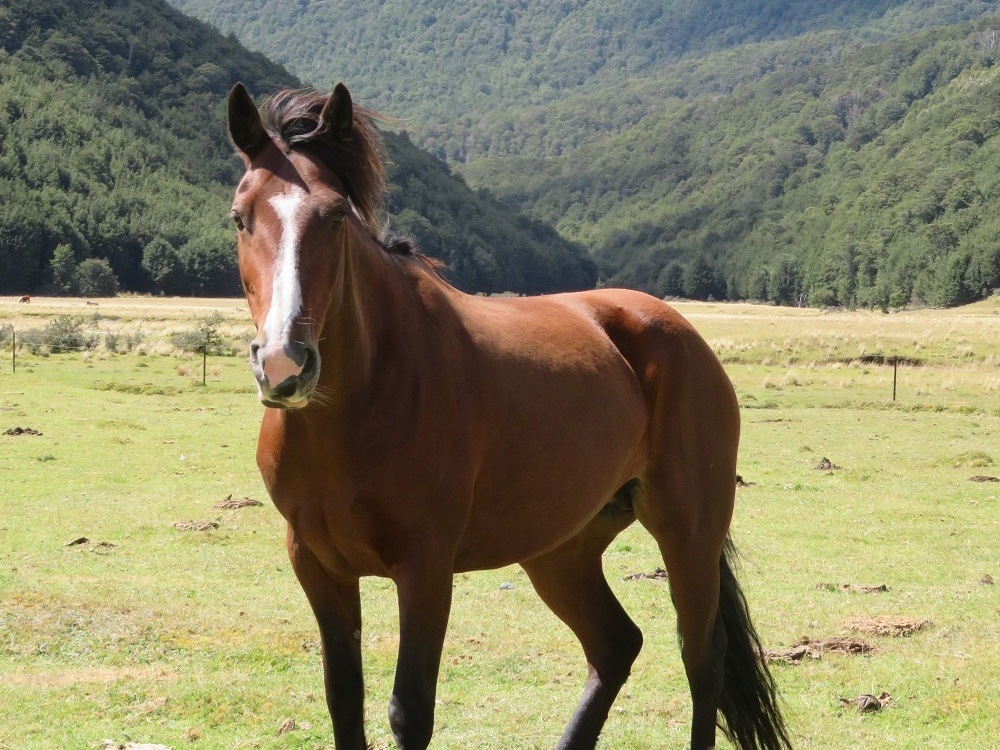 Bella
Adventure Horse
Bella is a wee power horse 1/2 Clydie 1/2 Kiamanawa "New Zealand's wild horse
Whanau: Daughter, Rata Grandson, Manuka
Favorite Trail: Lake Ohau Luxury Trail
Bella came to our herd from the North Island with a foal at foot. Her owners where moving house and had no land to keep her, they wanted to know she and the foal would be loved.
She is a wee pocket rocket and carries the smaller riders on our trails. Great if you want to bring the kids along to share time with you on these trails.
Bella has become a matriarch within our herd and an invaluable member of the riding string, we adore her.
Don't think Bell is going to be at the back. no way, she is in love with Mikki and they both head out front to lead the trail.
Last season she shared the trail with 10 y/o Ella whose dream it was to ride high in the saddle on an amazing adventure. Ella and her Mum Aimee rode the Birchwood Station Boutique Trail together. What an amazing bond there was between the two of them as they conquered the mountains, rivers and tussock laden valleys.